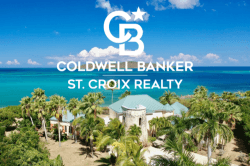 Our team's knowledge of St. Croix and our combined over 100 years of real estate experience make us your perfect partner to make paradise yours for a week or a lifetime.
Coldwell Banker St. Croix Realty has a diverse group of agents, some of whom have been lucky enough to have lived on St. Croix their entire lifetime. Others moved here for a better quality of life. We are ambassadors for St. Croix and experts in the local real estate market.
Membership Level: 0-5 employees
Categories: Property Management, Real Estate, Realtors, Vacation Rentals
Please login here to update your business.