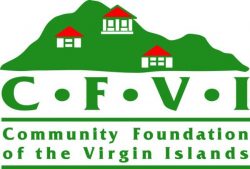 The Community Foundation of the Virgin Islands is a philanthropic organization that manages a permanent collection of funds as well as essential programs and services to benefit the citizens of the USVI. CFVI was created to serve both donors and nonprofit organizations of the Virgin Islands that want to ensure the highest quality of life for present and future generations. Its primary goal is to build a collection of permanent funds, which will be used to enhance the educational, physical, social, cultural and environmental well-being of the children, youth, and families of the Virgin Islands. Our programs, operating cost, and much of CFVI's community outreach are provided each year through generous donations from CFVI Angels. The Angel gifts support all we do in the community.
Membership Level: Non-profit
Categories: Non-Profit
5150 Dronningens Gade, Ste 1
St. Thomas, VI 00804 USA
Please login here to update your business.