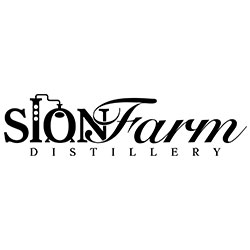 Seeking an opportunity to give back to his adopted home of St. Croix, award-winning chef Todd Manley found an authentic ingredient true to the history of the island: breadfruit. Versatile and rich in history, breadfruit has a legacy that begins in Tahiti, was a key factor in the most famous Mutiny tale ever told, and ultimately fed the populations of the Caribbean.
Todd found a kindred spirit in Double Gold Medal-winning distiller Chris Richeson, and they have perfected the distillation of the precious ingredients of breadfruit and water, achieving a true Island Vodka with a luxurious smoothness that takes you to the trade winds and blue waters of its island home. Each bottle bears their signatures as their commitment to providing the world's finest and first authentic Island Vodka.
Conceived on the island of St. Croix and perfected in the year of the hurricanes, MUTINY Island Vodka unleashes an unforgettable taste as distinctive as its Caribbean heritage.
When you tour the newly opened Sion Farm Distillery, located in the former home of St. Croix's well-loved Island Dairies Company, you can see, hear, smell and taste your way into an experience like no other.
Your MUTINY Island Vodka tour begins as you enter the sleek, newly renovated space that serves as our bar and tasting room. You'll enjoy a view through our glass wall to the newly installed, state of the art artisanal copper still. And watch as our master distiller and his team perform the science and art of hand-crafted Island Vodka.
You'll hear the origin story of how we came to make breadfruit vodka that delivers a luscious mouthfeel and the flavor notes of citrus, melon and green banana. You'll remember the history and romance of the story known as the "Mutiny on the Bounty" and appreciate the inspiration behind the MUTINY name. And you'll learn some fun facts about Sion Farm Distillery and MUTINY Island Vodka from our talented mixologists. Your tour guide will take you inside to the still room where the MUTINY Island Vodka magic happens. You'll hear and see first-hand how we create the world's first Island vodka made from breadfruit and learn how we do our part for the community by operating a zero-waste facility. And if you're lucky enough to visit while we're distilling, you'll smell the richness of breadfruit as it is cooked and distilled into clear, clean MUTINY Island Vodka.
Next, we invite you to a tasting session featuring our one-of-a-kind MUTINY Island Vodka signature drinks which will delight your taste buds. Our treat, you can indulge yourself with two (2) sample cocktails of choice from our specially-crafted Tour Cocktail Menu. As you sip and mingle, be transported back time in the Island Dairies History Room, and explore the MUTINY Island Vodka shop where you can take a piece of your experience home.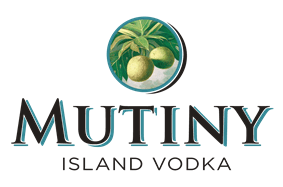 Membership Level: 0-5 employees
Categories: Attractions, Breweries & Distilleries, Manufacturing, Restaurants & Bars
4000 Sion Farm
Christiansted, VI 00820 Virgin Islands
T,Th,Sa Noon-7pm; W,F 9am-7pm; Closed Sun,Mon
Please login here to update your business.