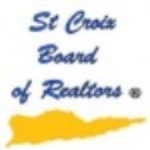 The St. Croix Board of REALTORS® is a real estate trade organization chartered by the National Association of REALTORS®, affiliated with the Virgin Islands Territorial Association of REALTORS® and currently serves 154 members on the island of St. Croix, United States Virgin Islands.
Not every real estate broker or agent is a REALTOR® – only those who belong to the National and Territorial Associations through membership in their local Boards.  Moreover, REALTORS® must agree to abide by a stringent, enforceable Code of Ethics and to take regular refresher courses in their responsibilities to their customers and clients.
Our membership consist of REALTORS®, Appraisers, and Affiliates (associated real estate businesses).
Membership Level: Non-profit
Categories: Non-Profit, Realtors