A Time for Healing – NDRMV.VI 2019
September 25, 2019
@
4:30 pm
–
7:30 pm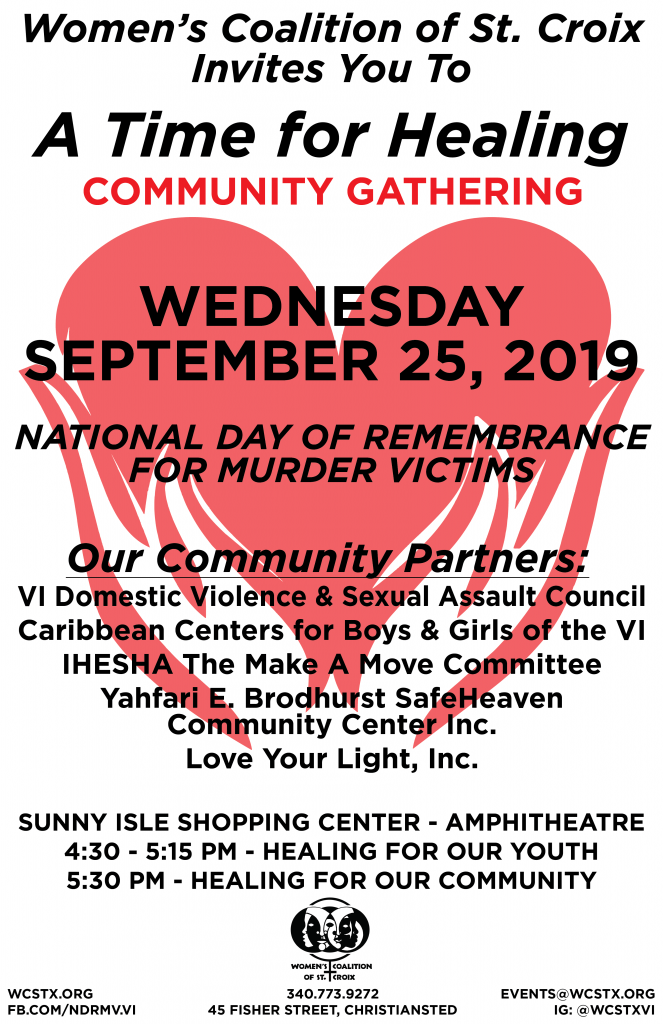 "Time for Healing" is a community event to commemorate the National Day of Remembrance for Murder Victims.
Our community is in trouble. We all are affected by the grief and pain of loss. Please join us for an afternoon of positive, therapeutic activities focused on supporting the surviving loved ones of murder victims.
We will start the event with healing activities for the children and youth, followed by the program for the overall community.
Everyone is welcome and admission is free. "A Time for Healing" is now.
Women's Coalition of St. Croix
340-773-9272
events@wcstx.org
Related Events
Chamber Member events are listed as a courtesy to our membership. Please contact the listed event organizer directly for details.
Chamber Members Click Here to add an event listing.
Not a Member? Join Today