November 6, 2020 10:00 am - 12:00 pm
Have you ever checked how safe is your business, office, workplace-related to electrical issues? Fires? Electrical fires?
Just about every business uses electricity consistently as many have a light, computer, or some other electronic device running during all working hours and even some all around the clock. While many modern-day electronics and electrical systems are designed for safety, there is always a risk of electrical fires. The U.S. Fire Administration warns that over 45,000 electrical fires happen in the U.S. each year. These fires result in hundreds of injuries and deaths and cause billions of dollars in property damage. Knowing the most common causes of electrical fires at your business or organization will help you address any issues to prevent fires from happening and will help you and your business to get in compliance with OSHA regulations at the workplace.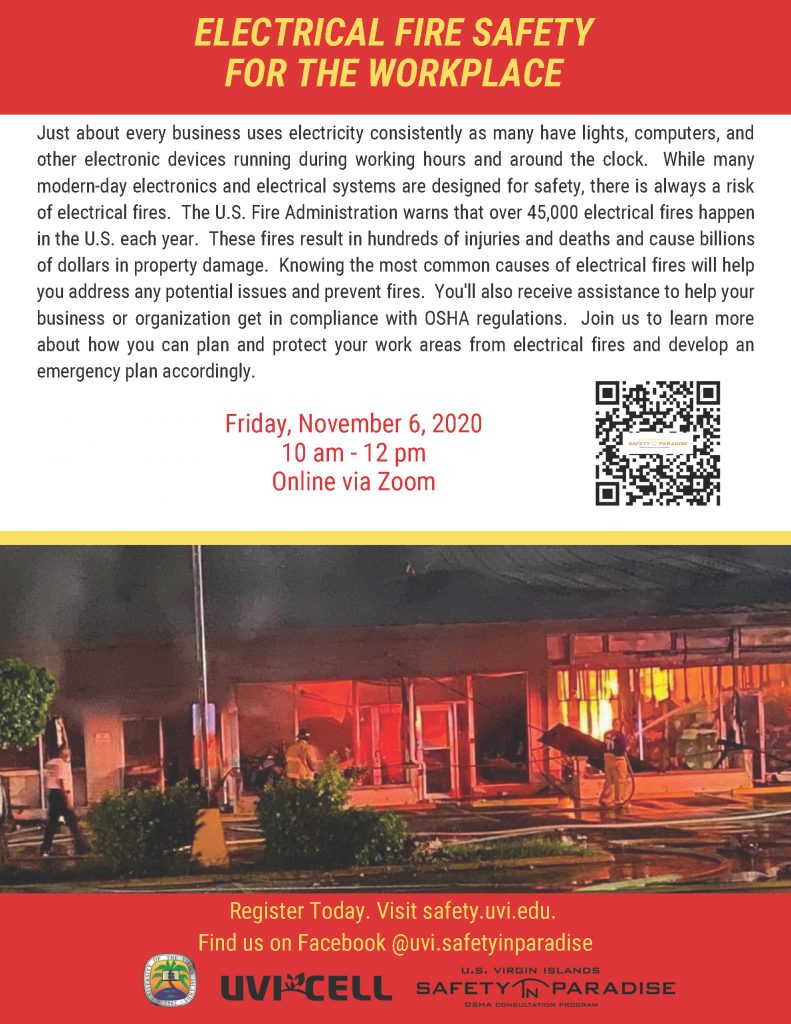 Join us for this free webinar. Come and learn about how to plan and protect your work areas from electrical fires and how to develop an emergency plan accordingly.
Virtually via Zoom 
While free, you must register in advance for the session:
Registration: https://zoom.us/meeting/register/tJEvc-ivrDMuGdFk7bj1BXHJ5qxRViiPMZwi
After registering, you will receive a confirmation email containing information about joining the meeting.
Category: webinar