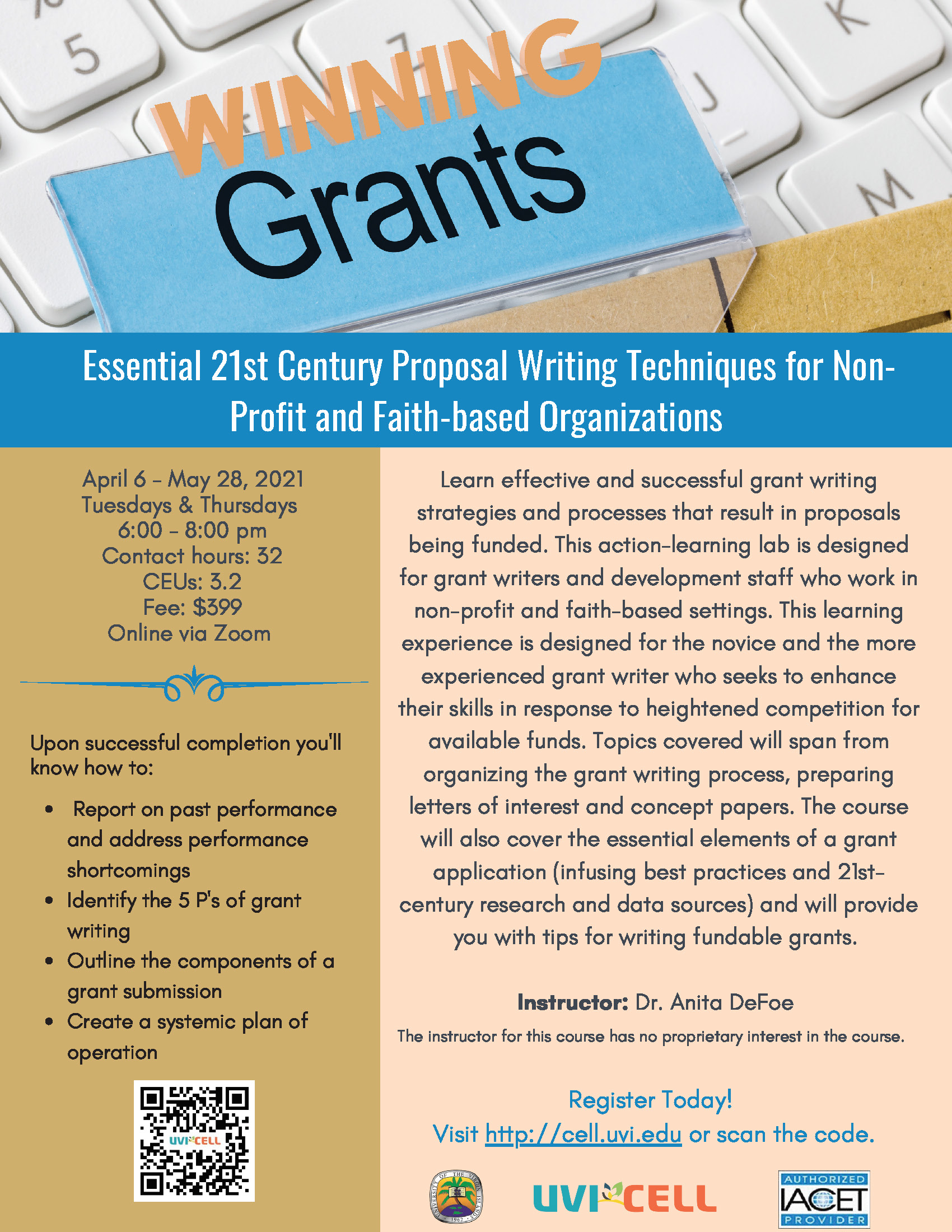 April 6, 2021 6:00 pm - 8:00 pm
Learn effective and successful grant writing strategies and processes that result in proposals being funded. This action-learning lab is designed for grant writers and development staff who work in non-profit and faith-based settings.
This learning experience is designed for the novice and the more experienced grant writer who seeks to enhance their skills in response to heightened competition for available funds. Topics covered will span from organizing the grant writing process, preparing letters of interest and concept papers. The course will also cover the essential elements of a grant application (infusing best practices and 21st-century research and data sources) and will provide you with tips for writing fundable grants. You'll learn techniques to create competitive grant proposals.
Upon successful completion of the course, you'll know how to:
Report on past performance and address performance shortcomings
Identify the 5 P's of grant writing
Outline the components of a grant submission
Create a systemic plan of operation
Course Information
When: April 6 – May 28, 2021 NEW DATES!
Day/Time: Tuesdays & Thursdays 6:00 – 8:00 pm
Location: Online via Zoom
Fee: $399
Contact hours: 32 CEUs: 3.2
Location:
Tickets:
Course Fee:
$ 399.00
Category: Educational Event