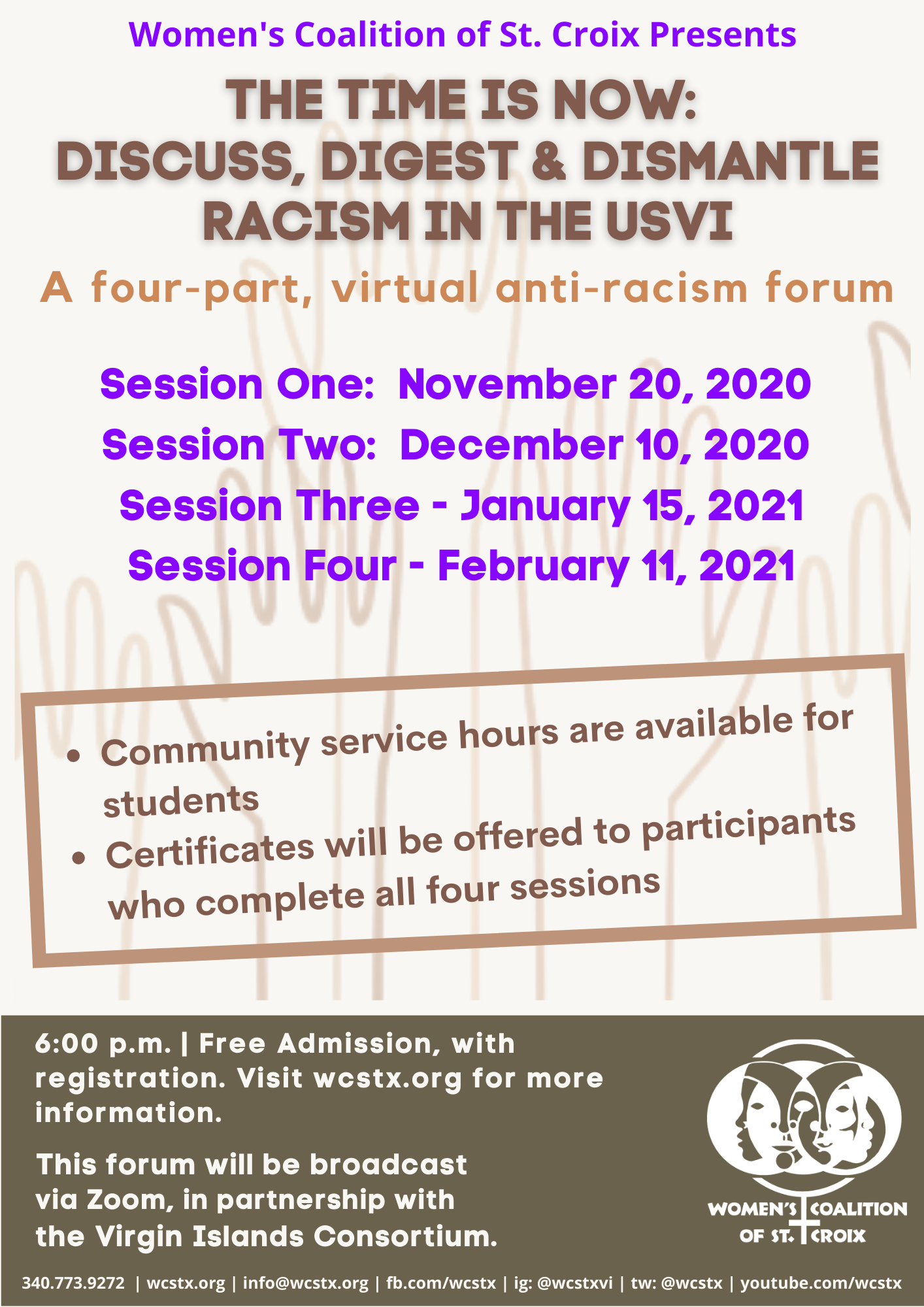 January 15, 2021 6:00 pm - 8:00 pm
Encourage your friends, neighbors, colleagues and family members to join you for the third session of WCSC's anti-racism forum, The Time Is Now: Discuss, Digest & Dismantle Racism In The USVI. Let's continue to share knowledge and create solutions to end systemic and internalized racism and eliminate the effects of the generational trauma this perpetuates in our community and world. The sessions are moderated by Allyson Reaves, and include a panel of community thought leaders, Contributors, who enhance the discussions by sharing their insight, their reflections on racism through lived experiences and a particular reference point. Breakout rooms with smaller groups are part of each session, and allow participants to take a deeper dive into the session's topic and collaborate on action steps.
Identifying Historical to Current Racism In The USVI will be held via Zoom, on January 15, Dr. Martin Luther King Jr.'s birthday. The event will also be live-streamed in partnership with the VI Consortium.
Visit our website, wcstx.org, to register for the forum. Registrants receive additional information before and after each session. Visit our YouTube channel, YouTube.com/wcstx, for videos from previous forum sessions. Certificates of completion will be available to participants who complete all four sessions. Community service hours are available for students. Call our main office/crisis center at 340.773.9272 or email us at info@wcstx.org for more information.
"See" you on January 15th. The Time Is Now!
Location:
Category: webinar