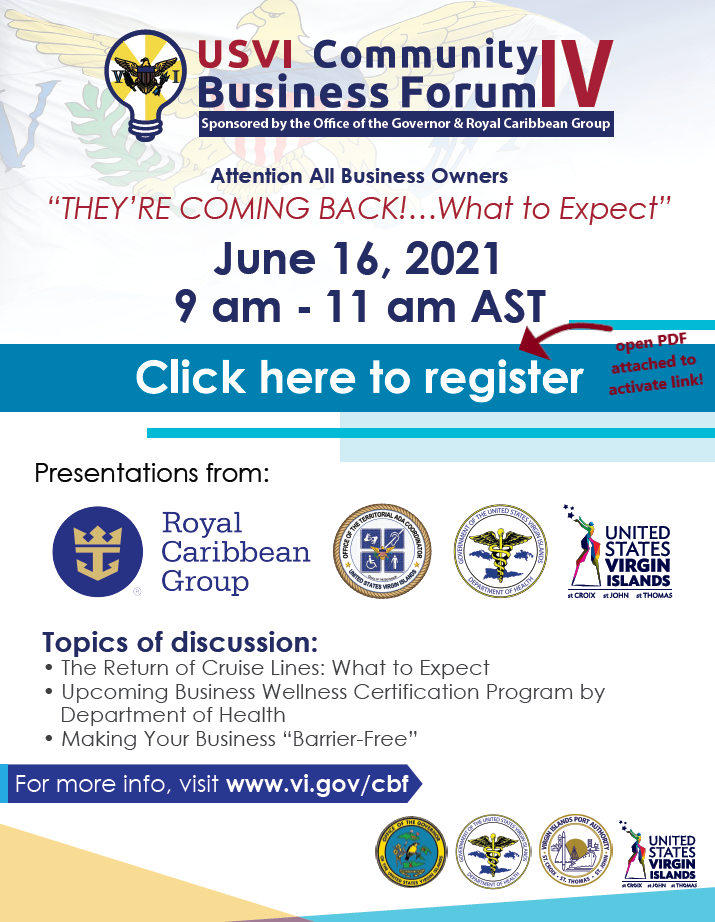 June 16, 2021 9:00 am - 10:00 am
As other US Territories have been doing, the USVI business community needs to review how to diversify and adapt its economy for achieving sustainability and survival in the new COVID Normal world.
Sponsored by the Office of the Governor, Royal Caribbean Group, the Department of Tourism, and the USVIEDA, this fourth virtual Community Business Forum will focus on what to expect when cruise lines return, wellness certification for your business(es), and maximizing your customer base as you ensure accommodations for disabled customers.
This forum connects local businesses with industry experts and government representatives. Even if you are just thinking about starting a business, this is a safe place to ask questions, share ideas, and leave comments.
Category: Community Event, webinar