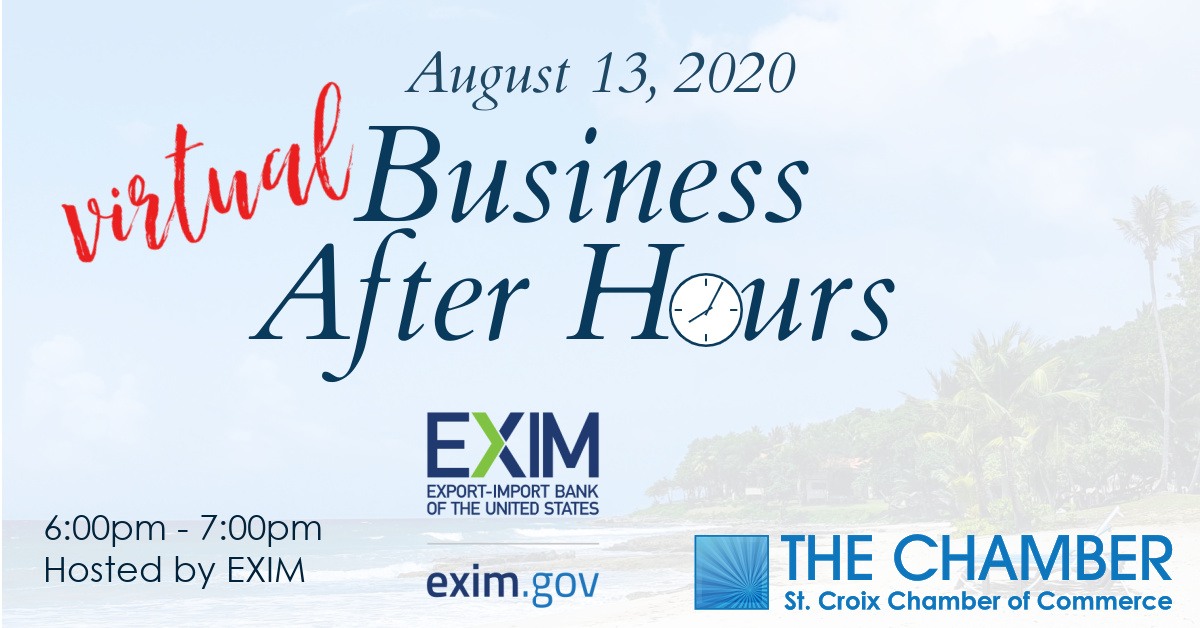 August 13, 2020 6:00 pm - 7:00 pm
Since we can't meet in our traditional Business After Hours settings – The St Croix Chamber of Commerce, along with new member EXIM is hosting a VIRTUAL Business After Hours Thursday August 13, 2020.
EXIM is a U.S. government agency that supports American jobs by facilitating the export of U.S. goods and services. To do this, they provide businesses with protection from the risks of exporting, allowing them to export fearlessly.
We live in a trade driven economy, with 95% of the world's consumers and two-thirds of all purchasing power located outside the United States. As a result, companies that export are more financially stable and expand faster. Are you interested in your small business competing in that global marketplace? Worried about the risks when it comes to exporting?
In this free webinar you will learn
Why your company should be exporting, no matter how small the business
How you can protect yourself against exporting-related risks
How to improve your company's cash flow
Location:
Category: Business After Hours, Chamber Event, webinar