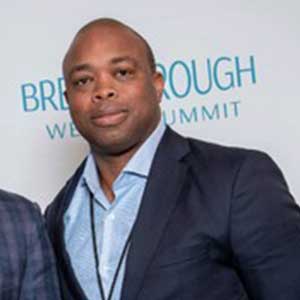 Leon Hughes, NEARiX's Founder and CEO, was born on St. Croix, US Virgin Islands and served in the US NAVY in the Advanced Electronics Field during his tour of duty. Leon has degrees and certifications in: Electronics Engineering, Project Management, Advanced Web Intelligence, Enterprise Data Warehousing, and Microsoft Solutions. Leon has a track record of successfully communicating at the executive level to combine Business Intelligence Application with the enterprise's strategic goals. He has consistently ensured execution of strategic goals of primary applications by supporting the management of the daily activities for business initiatives. He has extensive expertise in developing business case definitions and the delivery of benefits to business while ensuring Quality of Service (QoS) and development and implementation of best-practices.
Leon has over 15 years of combined experience in designing and implementing Business Intelligence strategies and solutions for Enterprise Information Management, Business Performance Management, and Work Flow Automation with a proven track record by delivering measurable results for a number of Fortune 100 companies (both Public and Private) delivering within key performance areas and operating portfolios in excess of 500B. Leon provides an extensive yet unique blend of proprietary knowledge and experience having consulted in a variety of verticals such as Automotive, Financial, Logistics, Legal, Hospitality and Manufacturing as well as Government and Municipalities.
Leon started NEARiX over five (5) years ago, with the vision to provide nearshore/outsource custom software development services after recognizing the need in the market for small-medium sized and some large businesses to reduce the risk of their application software development project goals not being met, significant cost overrun and or resulting in absolute failure, usually attributed to lack of skillful resources, time zone challenges, cultural integration and lack of US-Based business acumen, amongst others. NEARiX was built with the goal in mind of removing these challenges and making highly skilled nearshore development solutions available to all US-Based Companies.
Today NEARiX, employs consultants and interns and has developed a network of professionals specializing in new and disruptive technologies to provide the coverage in services required by its most discerning customers.
Volunteer Leadership Experience:
Recent Local volunteering with a number of events and activities, regarding UVI(various initiatives), UVI Hackfest(key sponsor), 13D Entrepreneurial Competitions(3 time guest judge), VI SBDC Strategic Planning (guest contributor)
Accolades:
We as a company have in the last 5 years have had a successful track record of being a community partner, first with establishment of UVI Intern program and key sponsor of the UVI Hackfest, a technology-driven hackathon on both campus annually, which has now become a key part of the overall entrepreneurial program at UVI, after being named Business of the Year we went on to become SBA Emerging Leader – Class of 2016 and were recently a finalist for a Goldman Sachs Entrepreneurial Program. I bring real-world technology experience and have displayed that we can offer competitive strategy to participate in the Global Outsourcing of Technology Software development. I think this is key to the development/attraction of our youth in an industry that is only going to grow.
Member Business: NEARIX, LLC