Over $5 million in cash prizes will be awarded to impactful and inclusive approaches that support entrepreneurs involved in cutting edge R&D.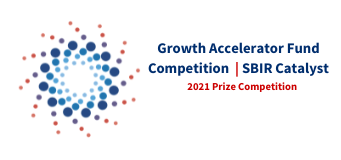 The SBA seeks proposals from the nation's innovation-focused entrepreneur support organizations (ESOs) that outline programs to speed the launch, growth, and scale of deep-tech small businesses across the country. Applicants submit a 12-slide deck and a 90-second video, addressing the relevant elements of one of the following tracks, by no later than 4:00 EDT on July 2, 2021:
Track 1: The Growth Accelerator Fund Competition—Prizes of $50,000 for efforts to provide focused assistance to STEM/R&D entrepreneurs, including support for company formation as well as awareness and education of SBIR/STTR programs. Contestants must focus their proposed efforts on one of the following groups: women entrepreneurs, minority entrepreneurs, or other target entrepreneurs identified by applicants (ie. rural, veterans, individuals with disabilities, etc.).
Track 2: SBIR Catalyst—Prizes of $150,000 to scale collaborative partnerships, strengthen ties between stakeholders (including public, private, non-profit, and academic partners) in support of SBIR/STTR applicants and awardees. SBIR Catalyst winners will help fulfill the SBA's goal of addressing current gaps in access to the innovation economy for communities of color, women entrepreneurs, and rural communities.
Competition rules, requirements, and additional information can be found at www.sbir.gov/accelerators.
Join a pre-application webinar June 2 at 2pm EDT – register at http://bit.ly/GAFC21Webinar.
Don't want to submit but are excited about inclusive entrepreneur support in R&D innovation? Consider serving as a judge – register your interest by June 9 at http://bit.ly/JudgeGAFC21.
Questions? Contact us! accelerators@sba.gov
---
Additional Lab-to-Market Inclusive Innovation Ecosystem Updates
The US Small Business Administration (SBA) is now accepting applications for its new Community Navigator Pilot Program, a $100 million competitive grant program to strengthen outreach to businesses in underserved communities, enacted through the American Rescue Plan.
The initiative will leverage a Community Navigator Model to ensure that the nation's smallest businesses equitably receive support to access federal programs, with a priority focus on those owned by socially and economically disadvantaged individuals, as well as women and veterans.
Applications for the competitive grant awards from $1 million to $5 million for a two-year performance period are due by July 12, 2021, with award decisions anticipated by August and performance periods projected to commence in September.
Learn more at sba.gov
Funding: $25M Defense Manufacturing Community Support Program (DMCSP) – Designation Applications Due June 15
Apply to get designation as a Defense Manufacturing Community by the US Department of Defense Office of Local Defense Community Cooperation (OLDCC) – the first step to be eligible for $25 million of funding to support long-term investments in critical skills, facilities, research and development, and small business support and strengthen the national security innovation and manufacturing base.