2018 St Croix Chamber of Commerce Scholarship recipient, Sahimelique Roebuck, recently checked in with Education Chair, Diane Butler, to update the organization on her accomplishments. We were thrilled to hear from her and to learn how she is thriving and taking every opportunity to grow. Ms. Roebuck is a wonderful example of the value of our scholarship program and the importance of investing in the youth of St. Croix.
---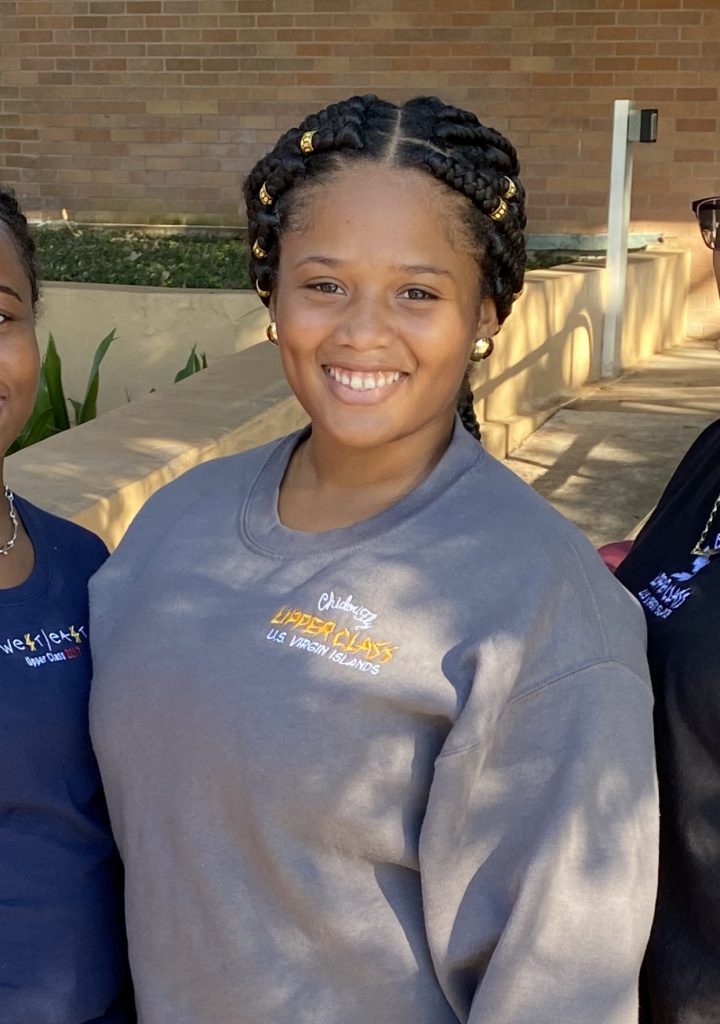 Dear Ms. Diane –
I hope that the St. Croix Chamber Family is doing well and were able to transition into the circumstances that we are in smoothly!
I wanted to give the Chamber my end of the year update, towards the end of my fall semester I officially became a Junior in my second year of college. Because I have taken classes every summer and had the opportunity to study abroad in China, if everything goes as planned I will be graduating a year early in the month of May, Spring semester 2021!
This year I have accomplished a few of my goals. To names a few, I was promoted to Senior Intern with the Greater Austin Black Chamber of Commerce and have now worked with them for over a year. Also, towards the summer I was accepted into the W.E.B DuBois honors program at Huston-Tillotson University, I now serve as one of the ambassadors for the school and take honor courses. Also, this summer I will be interning with Dell Technologies as a Sales Intern, due to the coronavirus the internship is now virtual and I will be working remotely from St. Croix, US Virgin Islands. I am very excited for this experience and can not wait to learn from one of the leading companies in the technology industry field and see what the future holds at Dell.
The past two years have been hard, yet so rewarding there were many hardships, however, with tremendous support, I am able to overcome my challenges and push forward every day. With that being said, I wanted to say thank you for investing in my education because it has helped me tremendously and I will forever be grateful for the St. Croix Chamber Team!
Respectfully,
Sahimelique Roebuck
Junior: Business Administration- Management Major
W.E.B DuBois Scholar
Senior Intern at the Greater Austin Black Chamber of Commerce
President of The GABC Collegiate Chapter
Please contact us at info@stxchamber.org if you would like to invest in our future by donating to our St Croix Chamber of Commerce Scholarship Fund.